Other coins from this collection
Other coins from Turks & Caicos Isl.
This coin is for sale or trade
Asking price:
USD $0
Added on: 03-Apr-2006
OBVERSE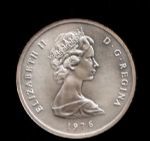 REVERSE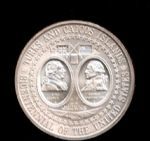 Description:
20 Crowns commemorating US Bicentennial. Large silver piece of .925 silver weighing 38.7 gms and with a matt finish. One of my favourite coins.
Caribbean
KM13
UNC (Uncirculated)
1976